Marian University Secures Support from Huntington Family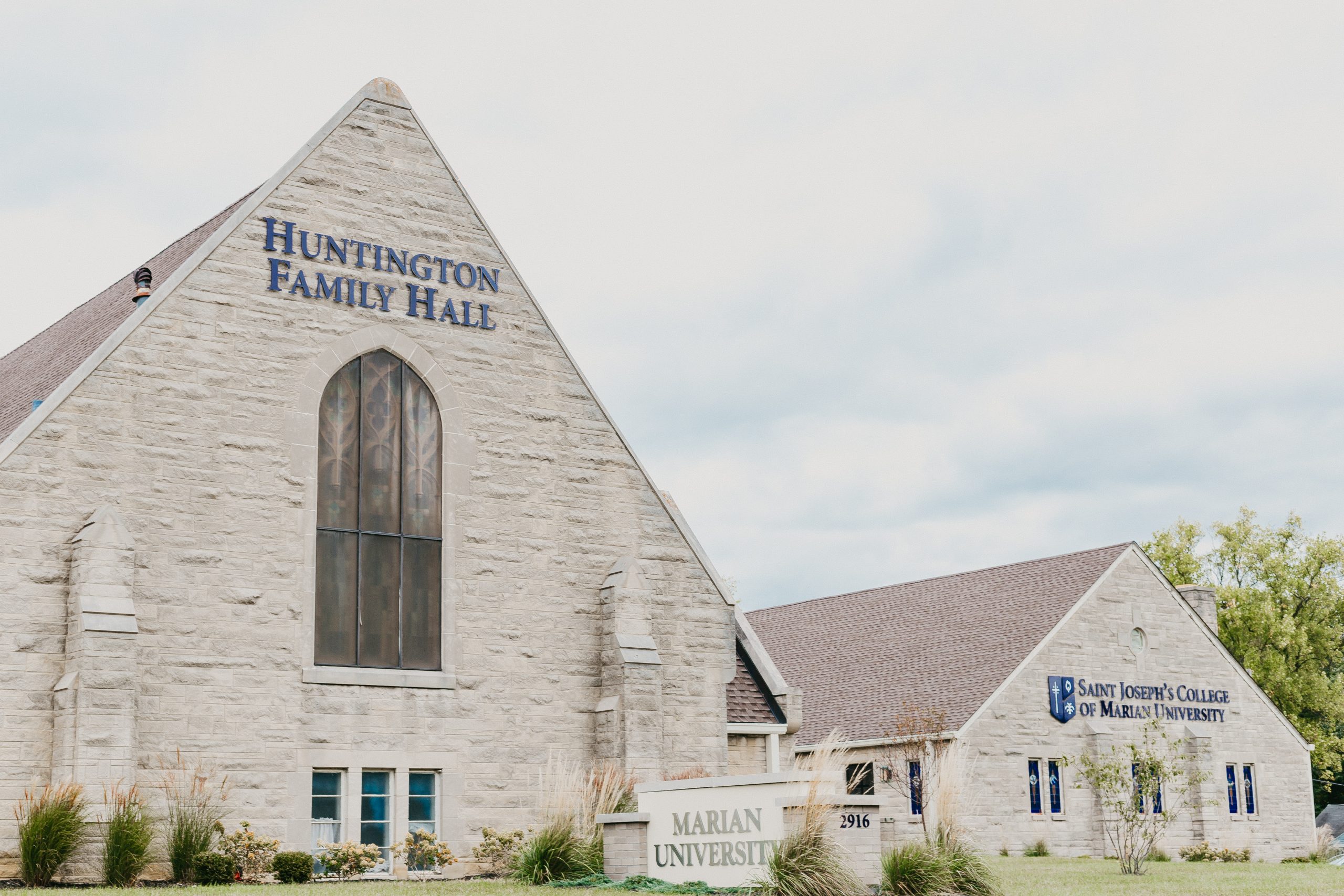 INDIANAPOLIS — Marian University announced at its annual gala that the Huntington family, owners of AAA Roofing, have honored Marian in their estate plans with a significant gift to their alma mater. In recognition of the gift, Marian University is renaming the home of Saint Joseph's College of Marian University-Indianapolis (Saint Joe Indy), its two-year college, to Huntington Family Hall.
The Huntington family has deep roots at Marian. The matriarch, Mary Ann Busemeyer Huntington, graduated from Marian College in 1957 with a degree in education and taught for more than 20 years. Mary Ann's daughter-in-law, Jerilyn Huntington, graduated from Marian in 1987. Jarilyn's son, Christopher Huntington, graduated from Marian in 2015 and challenged his father, Jim Huntington, to complete his degree. Jim graduated from Marian's Byrum School of Business in 2017, two years behind his son. Jim serves as president of AAA Roofing, the company founded by his father.
The gift was announced Friday evening by Marian University President Daniel J. Elsener during Marian's annual gala at the JW Marriott. Elsener presented the Huntington family with the Dillon Family Distinguished Alumni Award prior to announcing the gift. More than 1,600 were in attendance for the event.
The Huntington family chose to make the gift to Marian in memory of Mary Ann, who passed away in March. Before her passing, Mary Ann learned of Marian's plans to open Saint Joe Indy, a new two-year college in Indianapolis that requires students to attend classes just two-days-per week, allowing them to work the other three days. The Huntingtons chose to honor Mary Ann's love of Marian University and her excitement about the opportunities created by Saint Joe Indy through a gift and renaming of the building that houses its students.
"Marian University is eternally grateful to Mary Ann and the Huntington family, and proud to honor her legacy through the naming of Huntington Family Hall," President Elsener said. "Our alumni are leading Marian's success; it's because of, in large part, our alumni that we are achieving greatness. The Huntingtons are exemplary alumni and I can't imagine a better time to honor them than at our gala on Homecoming weekend."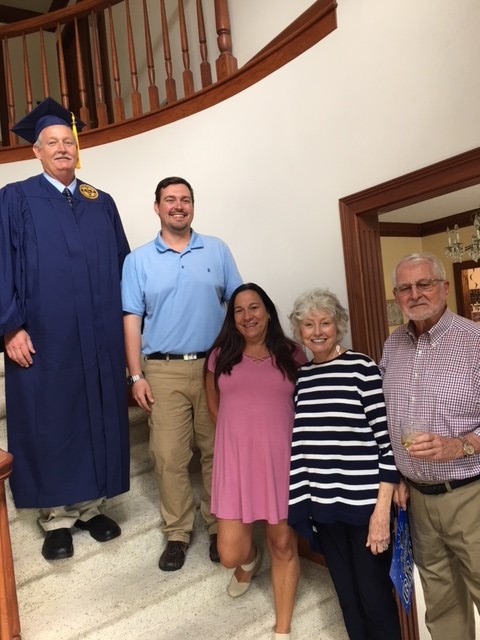 About Marian University Indianapolis
Founded in 1937, Marian University is the only Catholic university in Indianapolis and central Indiana. In 2019, Marian is serving more than 2,400 undergraduate and 1,160 graduate students earning degrees in the arts, business, education, engineering, math, medicine, nursing, ministry, and the natural and physical sciences. The university's high-impact, experiential curriculum is designed to provide hands-on, collaborative learning opportunities for students from 45 states and 23 nations. Marian climbed in U.S. News & World Report's 2019 Midwestern rankings to be named #10 Most Innovative Regional University, #24 Best Value University, and #38 Best Regional University. Marian University opened its College of Osteopathic Medicine in 2013, making it the first new school of medicine in the state of Indiana in 110 years. Marian's national champion varsity athletic programs include the 2012 and 2015 NAIA Football National Championship, the 2016 and 2017 NAIA Women's Basketball Championship, and more than 40 USA Cycling national championships.